Everyone knows about the most famous spots Pike Place Market, the Space Needle and even the Glass museum (featured above) is becoming one of the top places for tourists to visit thanks to its location next to the Space Needle and drop off from the Monorail. But sometimes when visiting a city it's nice to find out more of where the locals might go to relax and hang out. Yes, I take my visitors to all of the places I mentioned but there are a few more places on my list that I think shouldn't be missed on your next visit to Seattle. I hope you come in the summer because that's my favorite time here. It's warm and sunny, I know you don't believe me because we try to keep it a secret but picnics are planned in July and August because rain is unlikely to fall. That being said, still no guarantee.
Getting outdoors is pretty much a given when 8-9 months of the year you have rain, everyone is dying, not quite literally, but very close, since the Vitamin D is extremely low from gray cloud cover and unfortunately depression levels run high. So take it from me when I say when the sunshine comes out so do the people. Neighbors you didn't know existed open their windows and doors and say hello, shorts and t-shirts are worn even with 50 degrees because well the ball of fire in the sky is blazing. Personally, I didn't appreciate the sunshine as much coming from California and then North Carolina until I moved here. Now my walks include sun, rain and sometimes an occasional snowfall but it is those sunny days that make it all worthwhile.
Not to digress on and on about the weather although it is the hottest topic in Seattle right up there next to how bad the traffic is for the day but what you want to know is where to go right? So here is my hotspot list and if you don't make it I understand it just means you have to come back next summer.
Top Ten Seattle List
What's a Lock?
"A lock is a device used for raising and lowering boats, ships and other watercraft between stretches of water of different levels on river and canal waterways. The distinguishing feature of a lock is a fixed chamber in which the water level can be varied; whereas in a caisson lock, a boat lift, or on a canal inclined plane, it is the chamber itself (usually then called a caisson) that rises and falls.
Locks are used to make a river more easily navigable, or to allow a canal to cross land that is not level. Later canals used more and larger locks to allow a more direct route to be taken." -wikipedia
Uncanny and not like anything you have ever seen. People, boats, kayaks, water and you can even take a free tour from the lovely people that run the visitors center and you will learn all about how the locks are run, and some amazing details about salmon that you never knew. The locks run 24-7 so that people can pass from fresh water to sea water and vice versa. Besides the locks often on Sundays they have free summer concert on the lawn! A great place to see after having gone to the Ballard Sunday Farmers Market down the street. Find out more about the history of the locks here.
You want the view of the space needle without the sky high price this is the place to go. 73 stories high with sweeping views 360 degrees it doesn't disappoint. It still has a cost but is much less than the space needle. The best part is you can include the Space Needle in your photos! You get mountains, city and water all in one. And if you are not up for a visit to the top just hang out on the 40th floor where you will be in the highest Starbucks in the world is located. Who knew?!
Hip, Delish, and with two locations now this place is for both youthful and mature. The original flavor is still one of the best but the caramelized pineapple give it a run for its money. Oh and you can go for happy hour if you are wanting to add a little something to your day before the evening gets started. Happy sipping!
4. Cat Cafe
No you don't eat cats here! Rather it is for relaxing and getting your blood pressure down after a day of Seattle traffic! Trust me you will need it. The idea I believe started in Japan and now Seattle has jumped on the bandwagon. It's pretty cool to see cat's chilling, playing and some will even sit in your lap the whole hour that you are just hanging out drinking your coffee or hot chocolate. And for true cat lovers you can even get cat marshmallows on top. Who said cafe's were boring?
Not directly next to each other but very close are these two hidden/not so hidden gems in Volunteer Park. Especially good if it happens to fall on a drizzly day have some carrot cake and coffee at the cafe or lunch and then walk it off by heading up the hill to the conservatory and prepare to be impressed by the orchids, flowers and even desert plants that the friends of the conservatory manage to pack into a beautiful stunning glass building. If you want you can head over to the cemetery behind the conservatory (you have to walk around) and see Bruce Lee's grave and his son too if that's your thing. Don't be surprised by the people driving by and snapping photos it's a popular spot.
6. Fremont Sunday Market and the Troll
Visiting on a Sunday in Seattle and you have a few options but one of the few you can do year round is in the Fremont neighborhood. Seattle has many farmers markets and two year round markets not including Pike place Market. Fremont Market is unique because well so is the neighborhood of Fremont. Take a walking tour in Fremont and you will see the famous Troll under the Bridge, the Lenin Statue and a piece of the Berlin Wall to mention just a few but the Fremont Market stands out not only having local vendors selling everything but also crafts and antiques and food. You are sure to find a treasure and the locals love it! To get a real feel for the market ride a bike on the 26 mile Burke Gilman Trail to arrive there and skip the parking. You will truly be considered a local.
Cretzels? Croissant mixed with a Pretzel...yes, please. This owner started out at as Pop up in a nearby neighborhood store and opened up her own delicious bakery. In the Greenwood neighborhood next door to a post office that looks like an original. So go have a coffee, a cretzel or an amazing croissant and write a few letters then mail them next door. It will be a morning well spent.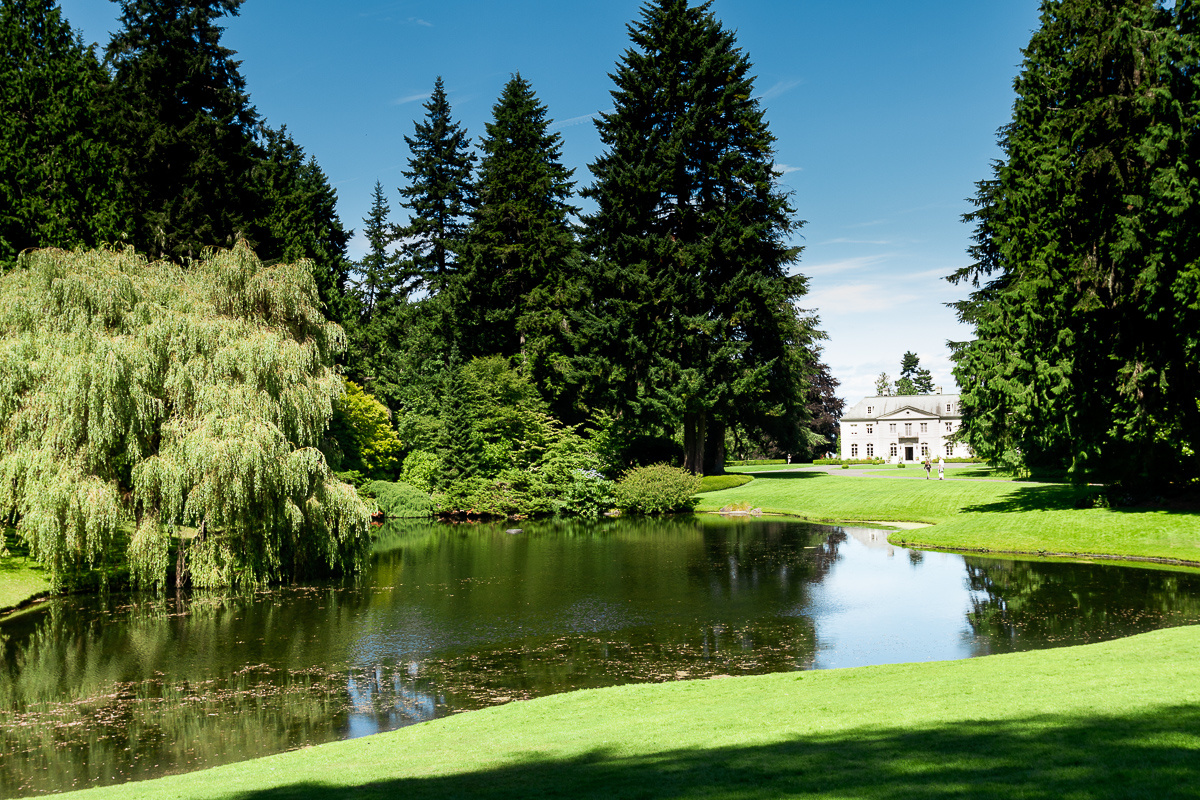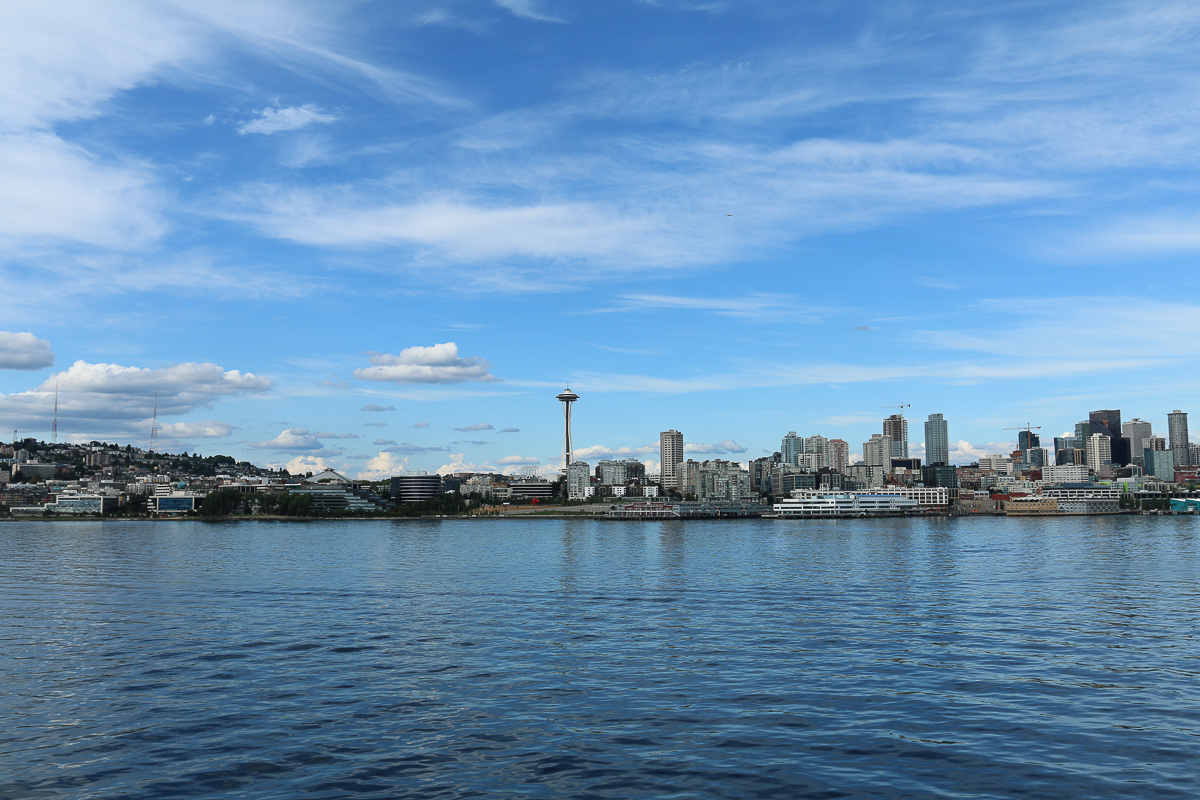 This island is just a hop skip and a jump away from the city and the views on the return are worth the ride alone. But don't miss out on some of the beauty found on the island as well has food that is fantastic. One of the best pizza joints is found right in the downtown of Bainbridge with a not to be missed homemade Tiramisu that will knock your socks off. Bloedel Reserve gardens is a haunt through the woods that leads to a spectacular home of the family that once called the gardens residence the Bloedel family. History and nature and beauty all come together. It is lovely in all seasons but summer is especially amazing. Take the late ferry after a late night and you just might catch the sunset if not the blue skies of summer in Seattle will blaze as you take in the sea air and the fresh breeze with views of the city made popular by tv shows. You will wonder if people in Seattle are secretly telling you the truth about the winter rainy weather.
This Arboretum is so beautiful in spring, summer, or fall that I hate to tell you about it's secret but alas local spots for runners, walkers, nature lovers and more will have you wondering how you missed this unique spot in Seattle. Located on the eastern side of the city bordering Lake Washington instead of Puget sound the pathways here will make you ponder life's beauty. The Japanese gardens although not free unlike the arboretum are not to be missed especially if you are visiting in fall or during the cherry blossom season. Color radiates and the tranquil peace of sitting by the small waterfalls built will make you forget you are in a large city. The minimal pricing keeps up the gardens and is worth the entry for an afternoon of peace and quiet and reflection.
Last but not least the zoo found just north of the downtown of Seattle is well kept, large, and keeps a well balance of both natural habitats and visual appeal for the visitor. Children of course love it here and families bound for the zoo especially when the sun is shining. In the summer there are even Zootunes or music at the Zoo and special Wine events after hours that brings people of all ages to picnic and enjoy the liveliness of the animals who come awake at night. Get in the know on the Zoo website before you visit and you may find yourself drinking a glass of wine and staring at a wolf in the woods.
I love visiting my own hometown but I also love exploring new cities and finding out what locals love to see and do. So tell me your secrets about your city or town? What should I not miss where you live? Or if you want to know more about Seattle and places to see or restaurants to not miss send me a message or leave a comment?
What do you want to know about Seattle next?